Check out our Sponsor page to find out which businesses support the festival!
The Mansura Chamber of Commerce presents........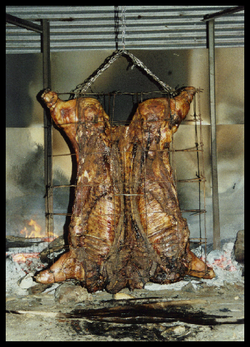 The Cochon de Lait Festival is held annually on the second weekend in May in Mansura, Louisiana. Mansura is the Cochon de Lait capital of the world. The festival mixes great Cajun food, good times and Louisiana music with the famous cochon de lait (French for roast suckling pig). There is plenty to see and do for an entire family to "pass a good time."
Click on the pig to learn more..........


---