​
The Mansura Chamber of Commerce presents the Cochon de Lait Festival!
The Cochon de Lait Festival is held annually on the second full weekend in May in Mansura, Louisiana. Mansura is the Cochon de Lait capital of the world. The festival mixes great Cajun food, good times and Louisiana music with the famous cochon de lait (French for roast suckling pig). There is plenty to see and do for the entire family to "pass a good time." Come by and experience a true Louisiana culinary tradition, Mansura style!
From the Children's Pig Pen to the Greasy Pig contest, we have something for you. Please join us in Mansura to celebrate this wonderful testament to the "cochon!"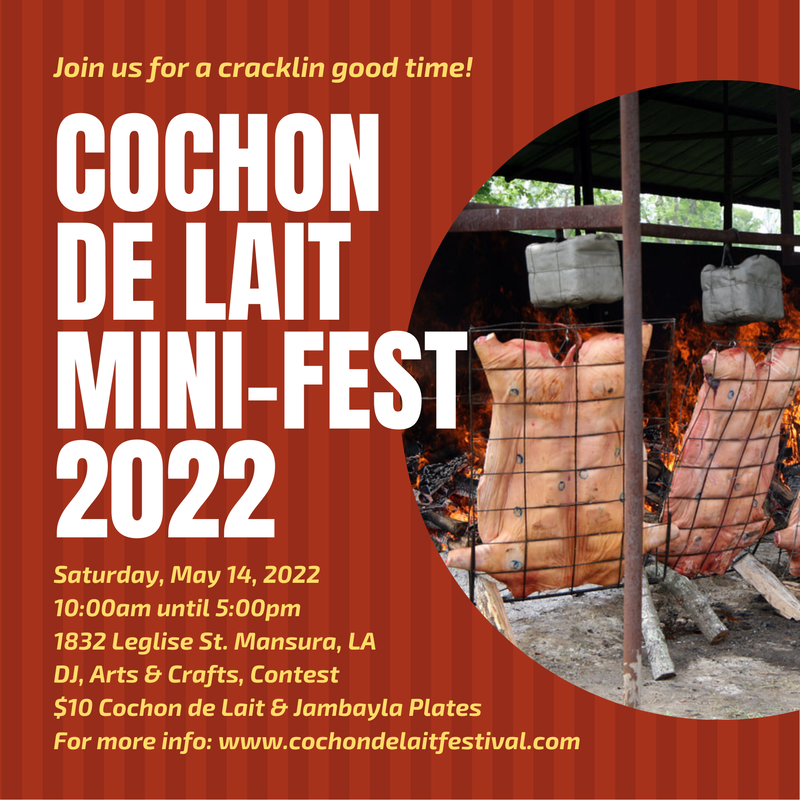 Cochon de Lait & Jambayla Plate Tickets $10.00
Saturday, May 14th, 2022 serving at 11am - Until
Cochon de Lait Pavilion in Mansura
Tickets On Sale at Mansura Town Hall​